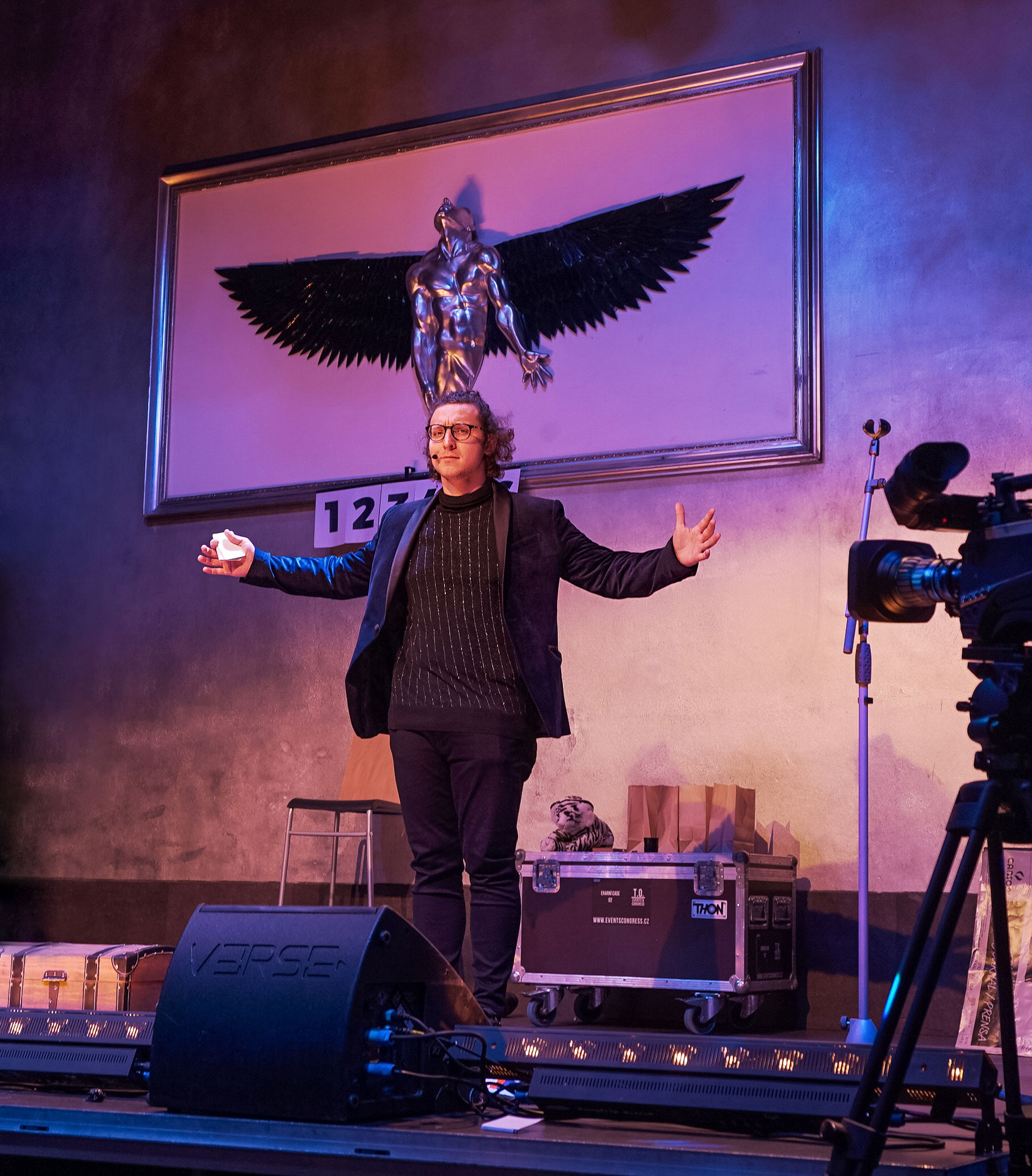 THE ULTIMATE
STAGE EXPERIENCE
Julius has performed at over 1000 events across the world, ranging from small scale appearances to international arenas with a live audience of over 14,000 people.   
Julius has brought his fresh style of magic onto stages worldwide, from international banks such as Deloitte, to sporting events with Arsenal Football club, glamorous private parties with the CEO of Amazon, to corporate appearances on stage for companies such as Facebook, Julius Dein has a world of experience in a variety of settings. 
JAW-DROPPING

MAGIC

Every single magic trick Julius performs focuses on hard-hitting, mind-blowing feats which are aimed at making the crowds go wild! Julius doesn't do boring tricks, but combine sharp wit, light-hearted humour and absolute professionalism to perform incredible magic for your guests.

His show has taken over 10 years to build and includes mind-reading, magic and baffling illusions. Julius never ceases to amaze his audience with his uplifting personality, hilarious comedic timing, and elicit jaw-dropping reactions.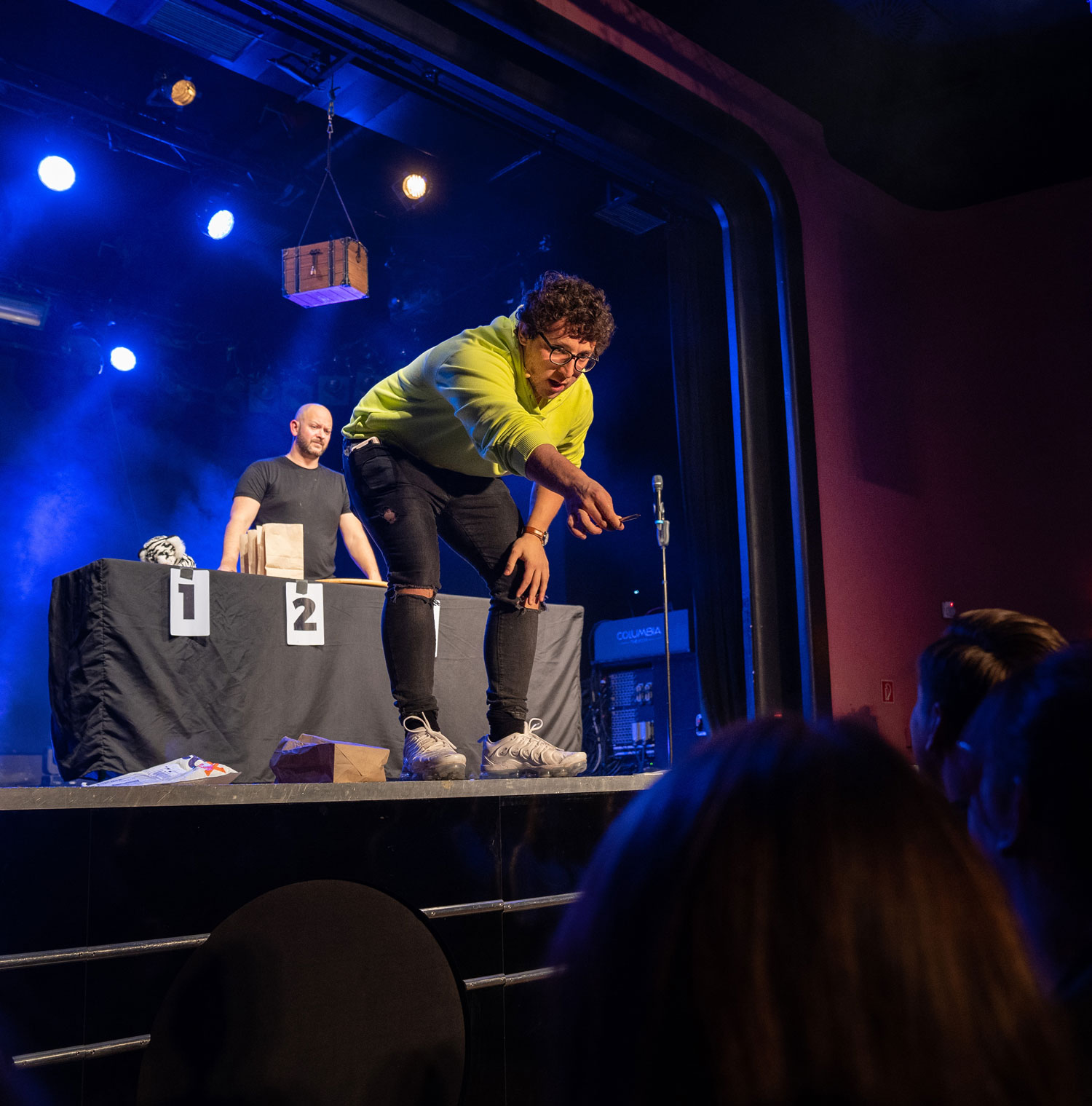 AUDIENCE
INTERACTIVE
Julius Dein's stage show is no ordinary magic show- it combines incredible magic with audience involvement.
From the moment Julius enters the stage, your guests will be captivated. Julius will involve your audience and bring them up to the stage to have their mind blown.

Buckle up ladies and gentleman because Julius Dein will take your guests on the ultimate interactive magical experience that they will be talking about for years to come! 
WORLD
RENOWNED
Julius is not your average magician. He is world renowned for baffling magic, mixed in with his fun and fresh style of magic which has captured the attention of the masses! 
With an army of over 20 million followers, Julius Dein sold out his European tour which involved travelling to over 10 countries performing on stage for his fans and supporters. 
When Julius performs on stage at your event, you are not only hiring world-class entertainment but also someone who is internationally recognised as a leader of modern day stage magic. 
CUSTOMISED

STAGE MAGIC

If you are looking to create something extra special, Julius Dein would be delighted to work with you and customise a stage experience to suit your audience and industry. 

Julius Dein's stage show is an exhilarating experience  with a singular focus of creating long lasting impressions.

This is the perfect fit for product launches, awards meetings, conferences, conventions, branded events, gala dinners and other formal events that involve a seated audience.
ARE YOU READY
TO BE AMAZED?
Want to book Julius for your
upcoming event?